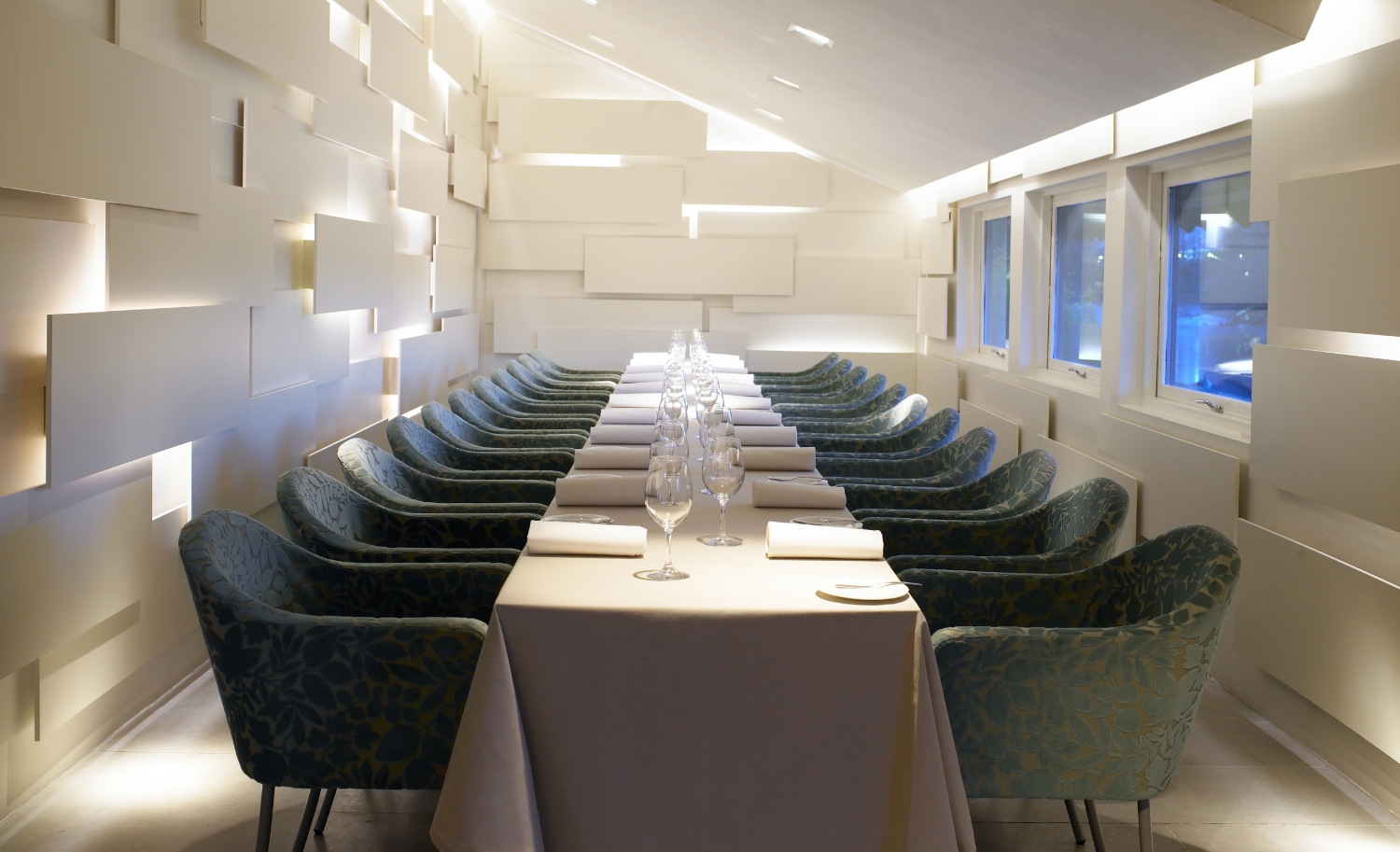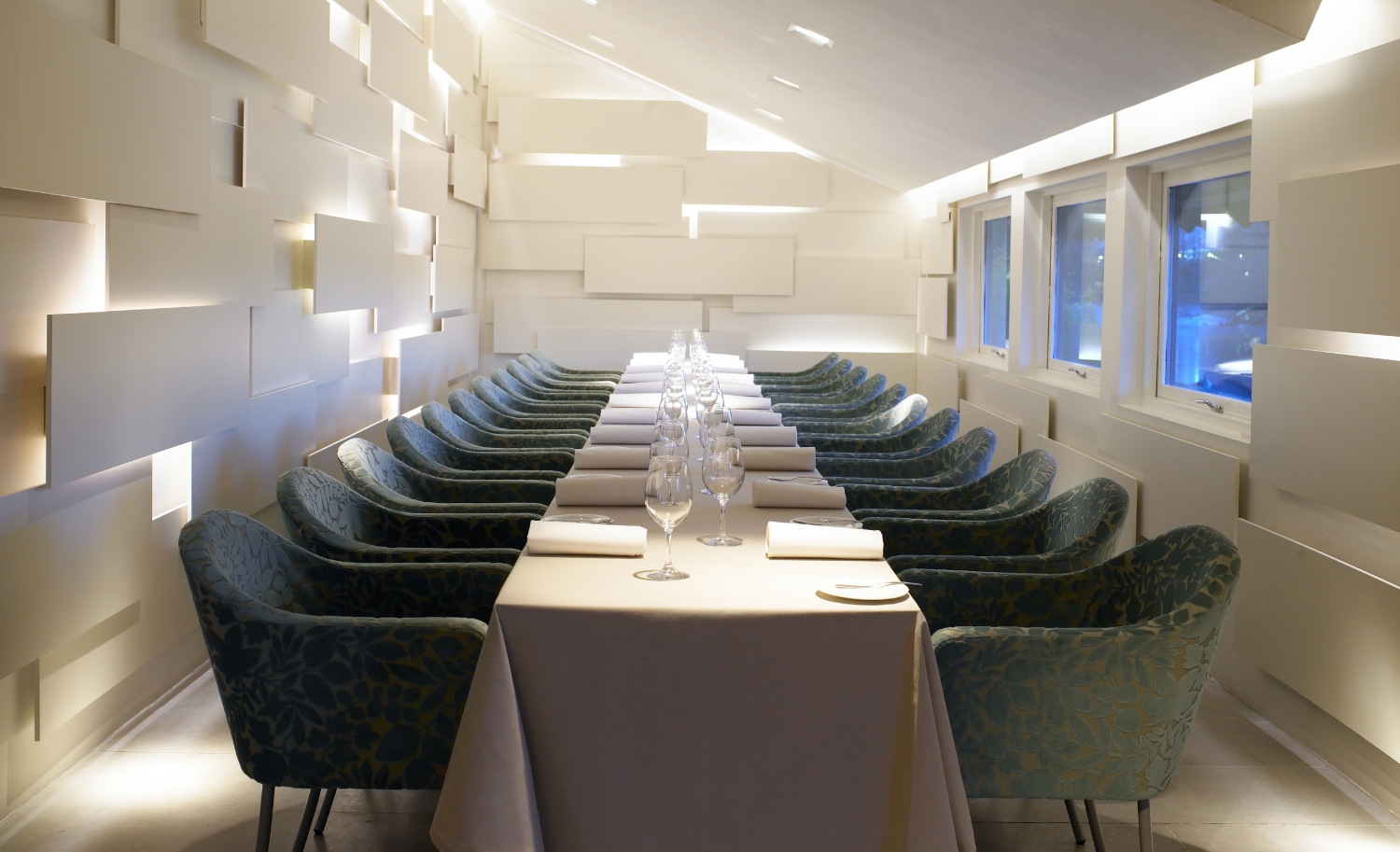 BLOOM IN THE PARK, 2007
Bloom in the Park sits on the edge of a lake overlooking Malmö's Pildammsparken. The alpine inspired wooden structure dates back to the 1950s. Lindvall A & D was approached to create an interior that would reflect its aspiration to become one of Sweden's top fine dining restaurants.
In contrast to its rustic façade, the interior is intended to be luxurious and surprising. The hallway is clad in gold leaf, and overlooking the kitchen, a zebrano chef's table sits against a palatial floral mosaic backdrop. The dining room is more subdued. The walls are clad in indirectly lit geometric wood panels, inspired by the outside façade, providing both ambient light and sound absorption. The intention was to create an expressive and luxurious, yet informal, space with a Nordic feel.