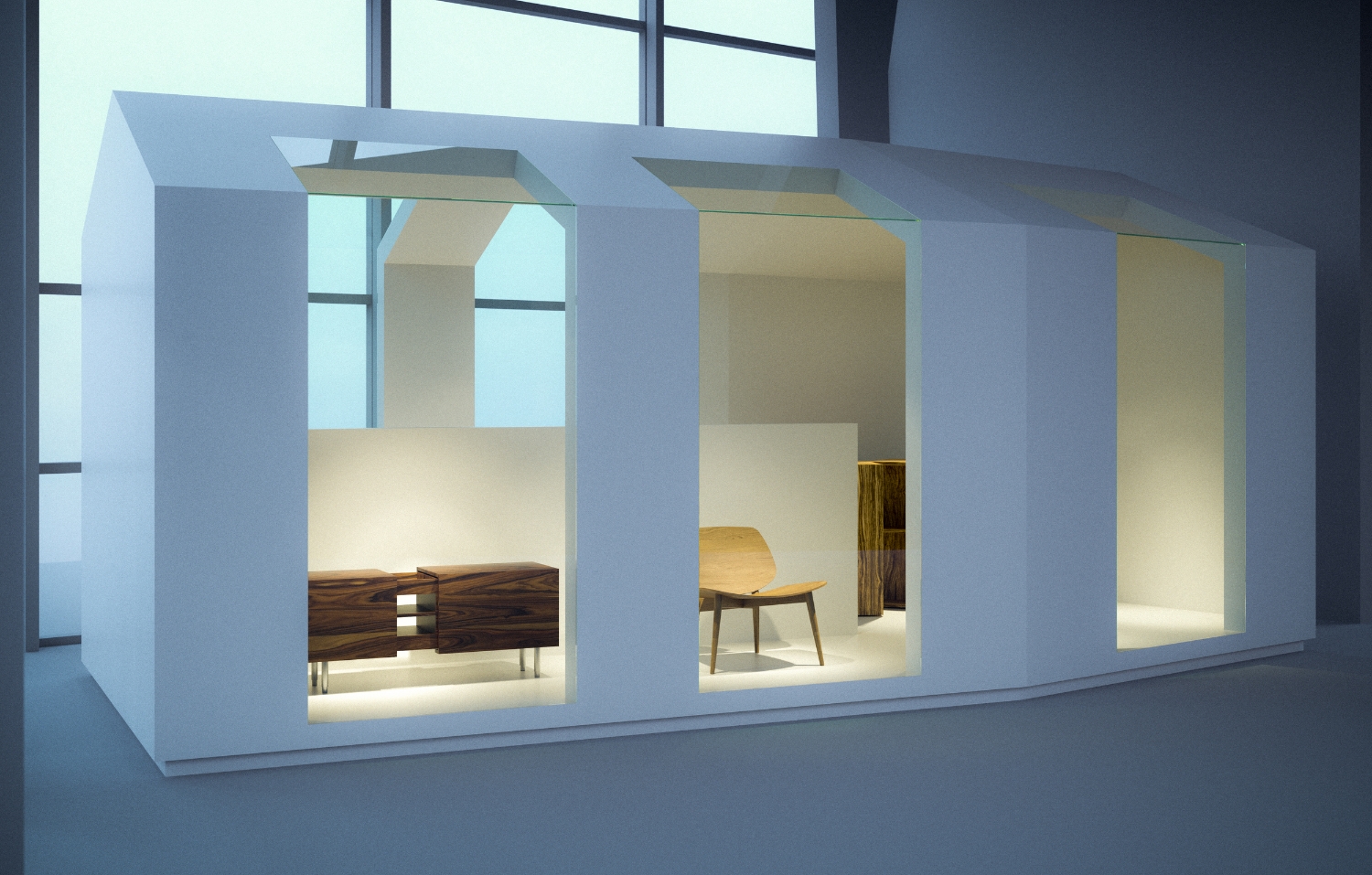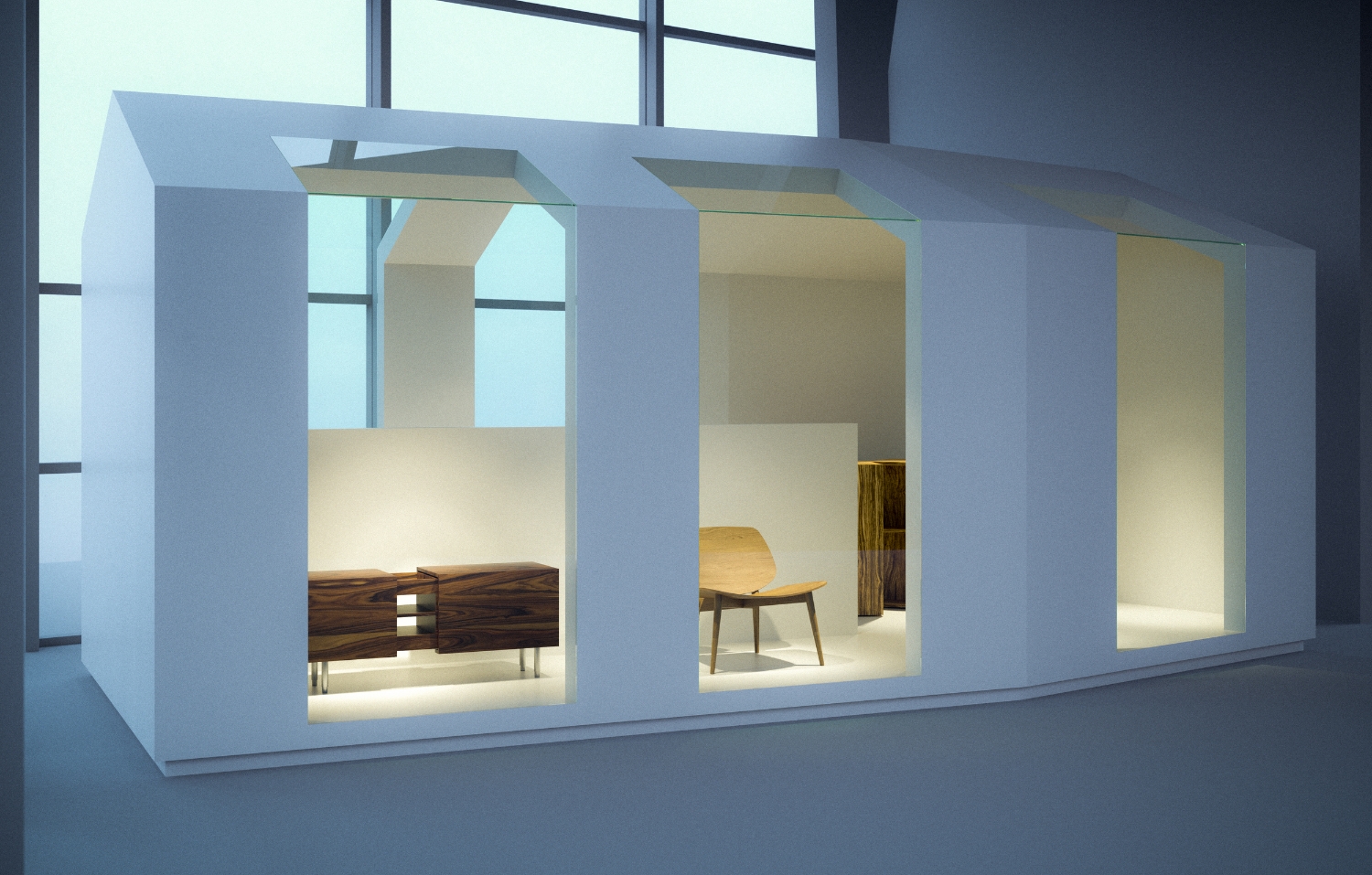 Växjö Museum Pavilion, 2005
The pavilion, created for temporary art and design exhibitions, was erected in one of the main buildings situated on the University of Växjö campus. The aim was to bring art and design closer to the university's community by creating an exhibition space on campus.
The 19 m2 pavilion was designed to resemble the physical interpretation of an idea of a house, with a form inspired by the archetypical barn. Constructed in two sections, the smallest segment was positioned to sit at a 15 degree angle to the main structure. The pavilion was made from plywood panels interspersed with windows, which were constructed from laminated glass and continued from the façade in to the roof, sitting level with the structure's exterior. From the outside, the five windows resembled a shopfront, allowing passers-by to see the exhibition without entering.