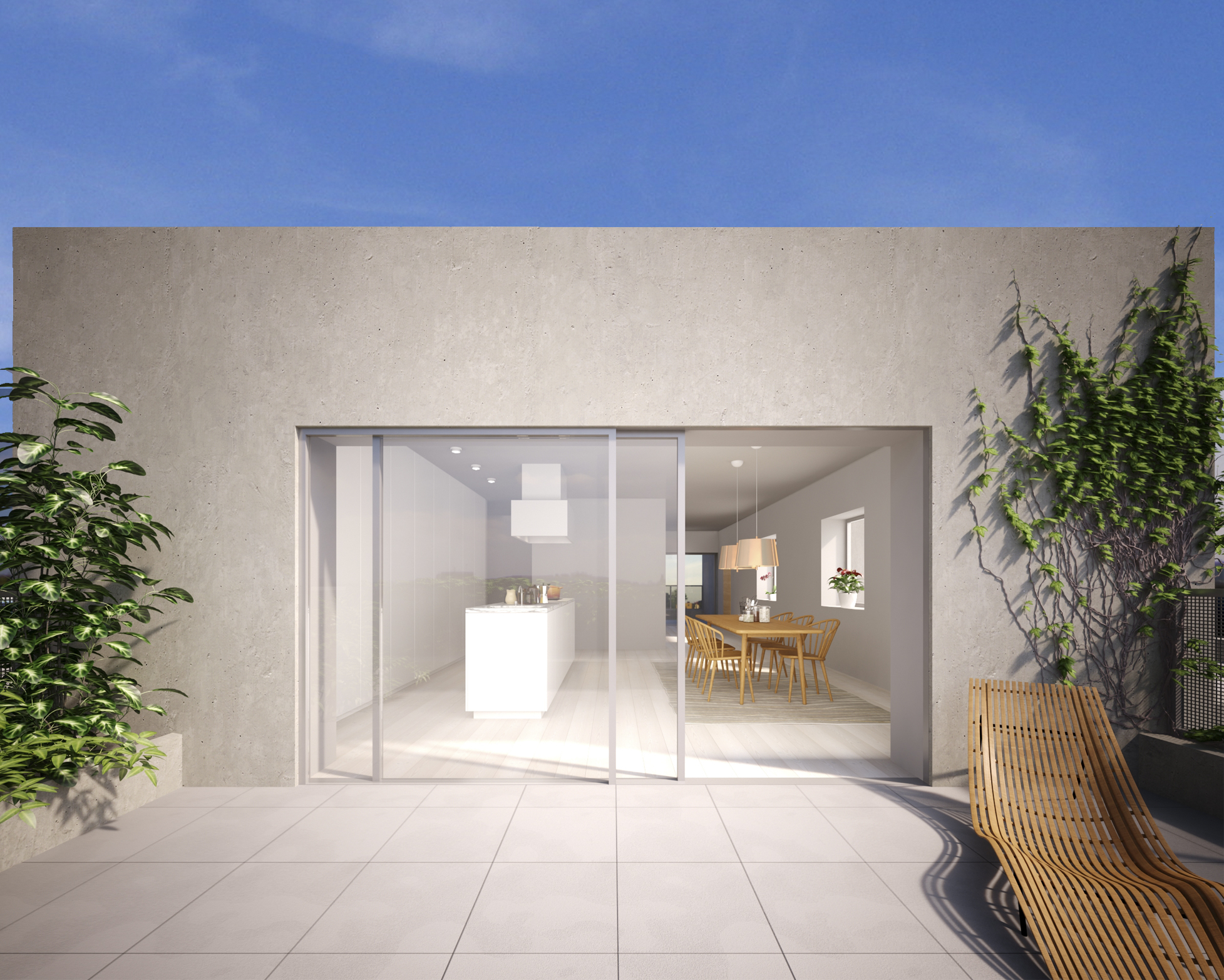 Construction has begun on a development of 18 apartments designed by Lindvall A & D as part of a major development project in the city of Ystad in southern Sweden. Brf Leanderklockan is part of Ystad Trädgårdsstad (Ystad Garden City) - a new 35,158 square metre development project which will provide the city with more than 400 new homes.
Brf Leanderklockan's plan consists of three apartment blocks, each with six apartments, to be built on a 2,076 square metre plot in the northwestern part of the new district. The two and three-story apartment plans range in size, from 79-145.5 square metres, with features such as mezzanine floors, double height volumes with sliding glass partitions measuring over five metres high and private terraces and/or balconies. In response to the rise in multigenerational living and remote working, most of the apartments also feature separate entrances on each level, enabling each home to be divided into two separate spaces.
The apartments will feature natural materials, such as wood and stone and hand built cabinetry. "With Brf Leanderklockan, I want to make housing that is affordable, with a focus on the quality of materials and architecture. The aim of the architecture is versatility, flexibility and wellbeing. I want to create homes for all types of people, for every stage of their lives. Each apartment should be a haven of calm, a space that many possibilities, as well as the possibility to grow with its inhabitants, while the use of natural materials, such as wood and stone, are not only sustainable but also offer durability and timeless beauty" says Jonas.
Brf Leanderklockan is planned for completion in 2020.